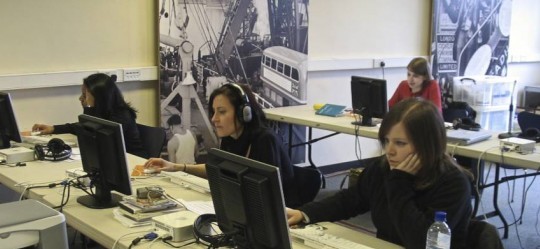 My primary mission is to train trainers to deliver their own workshops.
There is a choice of completing the training in a four day workshop or you can opt to select modules – which are complete in themselves but can be added together so that over time you will gain all the same skills of the longer workshop. These courses are designed to equip you to run your own digital storytelling projects and workshops. You create your own digital story so that you not only understand the techniques but also the experience of telling your own story.
The workshop is based around the Apple iLife suite of programs although the principles hold true for any kind of computer and digital editing software. All equipment is supplied; you need only bring a story and some images as the basis for your digital story.
For information about future workshops and modules look at Take Part or email me if you want to discuss the best way to meet your needs.  The cost of a place on the 4 day workshop is approx. £500.00 ea + VAT. (Accommodation isn't included in this price.)