Links to free stuff that will help you with your digital storytelling project
Tell Us Your Story

The tutors manual for a radio storytelling project I set up with the BBC and the Learning and Skills Councils in the North West is available here. Lots of stuff about helping people to find their story.
BBC Capture Wales Guides
The BBC in Wales has put it's manuals online – another excellent free resource
Daniel Meadows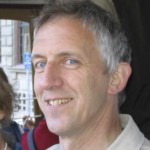 Daniel was the inspiration – and quite a lot of the perspiration too – behind the Capture Wales project. He offers the manuals he created as downloads on his website Photobus. There you will find iMovie, Adobe Premiere and the original Capture Wales How We Do It manuals – free downloads
The original "How we do it" manual was everyone's reference book for the BBC Telling Lives project – it was meticulously written and contained every detail of the process of running a workshop in the Capture Wales style. The software it was based on is now largely out of date but the ethos of the manual is well worth absorbing.