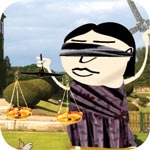 This is the theme for the Riding Lights Summer Theatre School this year. I will again be delivering a course called Tall Stories. You'll learn how use a personal narrative to create a digital performance that will be presented to an audience by the end of the week. We will explore storytelling, digital media, writing for screen and stage, performance and direction. I like to think of it as a merger of digital storytelling and theatre production.
Residential Week – July 27th – Aug 3rd – Escrick near York
It will be a rich week full of surprises.
It will be an intensive week with lots of creative hard work.
It will be a spiritual week and together we'll gain fresh insights into our relationships with God and people.
There's still time to sign up – just follow this link for more information. Treat yourself – it could be the best holiday experience of your life – so far.